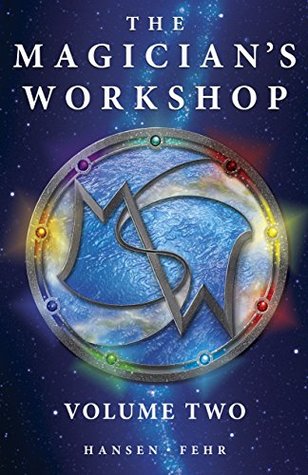 Return to the world of The Magician's Workshop: Where Dreams Become Reality.
---
I

n Volume Two, the Festival of Stars has finally arrived, and the Color Ceremony is about to commence. As children from all over the islands gather to stand before a puller, one question remains: who will have a Color, and who will be found void?
Rejoin Kai, Layauna, and all your favorite characters as they step forward and receive a label that will have the power to dramatically alter the course of their lives forever.
Emily
---
"The fact that I am still in my pyjamas (and it is well past noon) should be evidence that this book is very compelling! I got up, got the kids off to school, and then dove into the book and could not put it down. This book will draw you in as you experience the world of O'Ceea where magic abounds."
Meaghan, 12 years old
---
"The Magicians Workshop is an amazing book! I read it in three days and I can't wait for the second book. It's so easy to connect with the characters and they are well developed, so I really want to know what happens to them. I really really want to read more! O'Ceea is a world close enough to ours that it is easy to understand, but it is also new and interesting. An exciting plot with lots of suspense. I highly recommend reading it."
Charlie Mulligan
---
"Wow, what a fun read! I have read countless novels with interesting characters set in interesting worlds; this novel stands out among the rest. My daughter couldn't put it down. Every time I turned around I would see her reading the book on our Kindle, and when she was nowhere to be seen I would find her hiding in one of the rooms of our house with this book."